The goal of Automotive Dealer Day is to position itself as an accelerator and facilitator of progress and growth, holding firm to the cornerstone that has guided all editions of the event: innovation.
Also for 2023, we want to create a physical space dedicated to new realities entering the automotive world and looking for a place to make their idea known. It will be in a location exclusively dedicated to startups, with facilitated conditions for participation and with a limited number of spaces to ensure visibility for all the companies present.
Every year dealers, manufacturers and established industries from the automotive distribution world are present at the event, and #ADD23 can become the place to make contacts and give visibility to innovative realities.
Companies' requisites to be part of the Startup Area

The reality must have been established since a maximum of 5 years

The company must not be the result of a merger/division/disposal of a business unit

The turnover must not exceed 5 million euros

Residence must be in Italy or another country in the European Economic Area

Operational focus must be in the automotive field, particularly in the auto distribution sector
Startup Generation Award is an initiative aimed at identifying the best startup in the ADD23 exhibition area, in terms of:

1. Innovativeness of the idea (new or improved product/service)
2. Business potential in the national and international markets
3. Ability to revolutionize operating paradigms in the target market (level of disruption)
Participation and selection modality
The initiative is not only an opportunity to bring out and highlight the best startup in terms of product and/or service innovativeness but also to share an example of best practice that generates a virtuous mechanism for sharing experiences. Participating in the contest allows you to turn the spotlight on your business idea and how it was developed, increasing the startup's recognition not only at the Italian level but also at the European level.
The selection mechanism to evaluate the best startup involves voting by a jury of experts and the audience present during the Automotive Dealer Day 2023 event.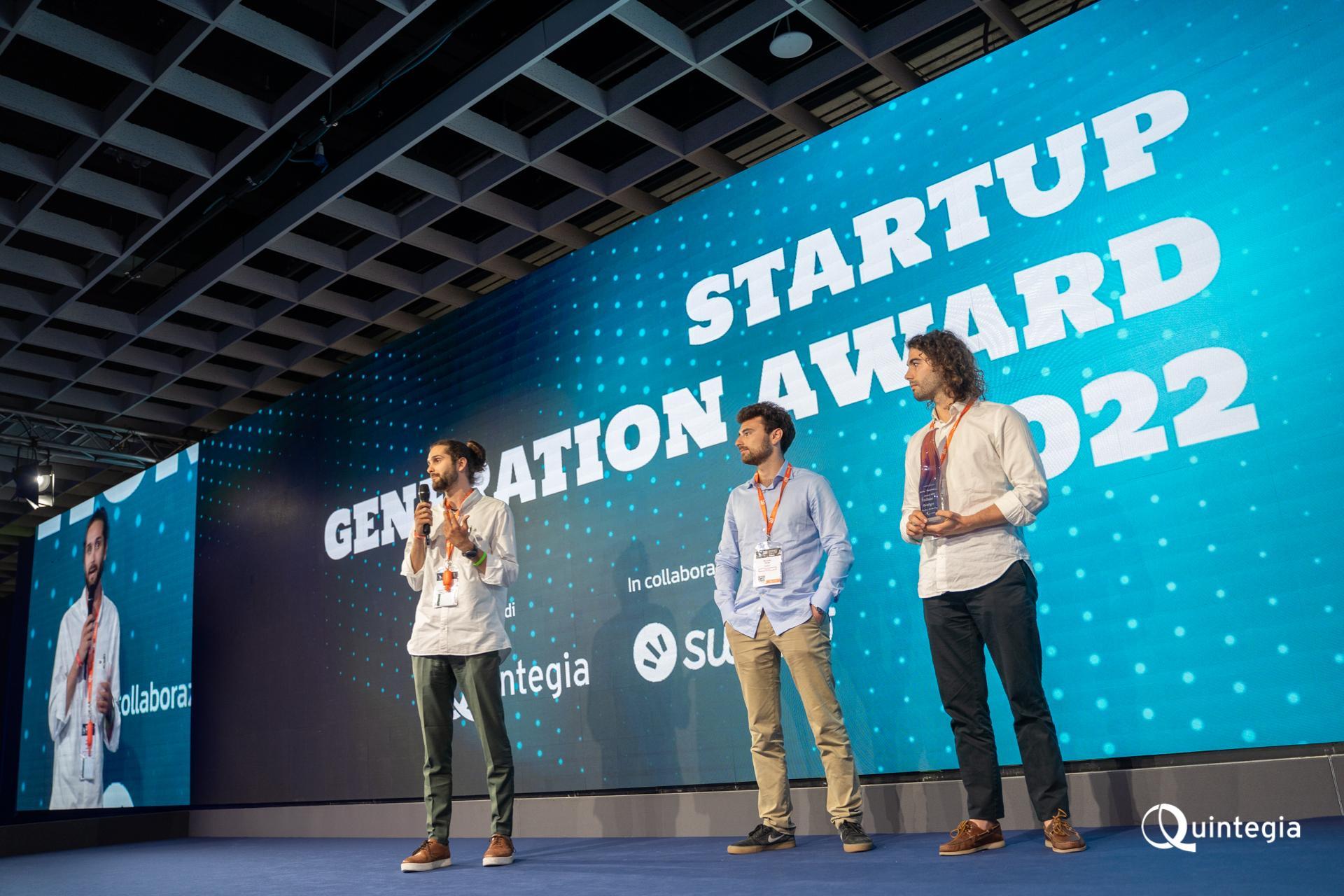 The winner of
the Startup Generation Award 2022 is

Collect the award Giacomo Pelizza e Alberto Andreani (Founders, Dootbox)
Do we know each other?
Introduce your startup to us!
Introduce your startup to us! This is the stage where participation applications are collected and studied: fill out the form and introduce your startup too, to take the opportunity to be one of the possible actors that will be present in the new startup area of #ADD23..