Discover the leading B2B event in Italy for all mobility operators
Interaction, transversality and innovation: this is the essence of Automotive Dealer Day, an event that for 21 editions has been a landmark for the automotive distribution industry. 3 days of strategic importance where to find gathered the Italian dealers, the management of the main OEMs, the companies of the automotive supply chain as well as decision makers and operators of the national and foreign press.
Business Area
Companies that offer products and services to the automotive distribution supply chain have the opportunity to become sponsors of the event and be present in the exhibition area with a booth.
Synergy meeting
Only sponsoring companies are given the additional opportunity to organize a meeting, in synergy with the event's Content Program, to meet with their network of current and potential customers.
Startup Area
In the exhibition area of the event, space is reserved for newcomers to the automotive sector, with a view to a continuous push for innovation.
Startup Generation Award
Startups present with a booth in the Business Area also take part in a contest that will determine the winner at the end of the event.
We will find together the best solution for your company
We are available to study together solutions that maximize your company's ONSITE presence within Automotive Dealer Day on May 14th-15th-16th, 2024.
The intent is to ensure a complete experience for an event made up of market situation analysis, presentation of results, success stories but also interaction and handshakes.

The opportunities for your company!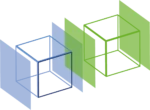 Stand in the Business Area
The opportunities and solutions available to give your onsite brand visibility are many, all designed with the goal of maximizing the networking and the lead generation in an independent business context.

In-depth conferences
In addition to your space in the Business Area you will have the opportunity to organize your own conference or meeting with a customized content which will be given visibility in the ADD24 agenda.

Collateral events
You will have the opportunity to organize informal meetings at your booth during the event days or to sponsor one of the evening events organized by Quintegia.
Want to learn more or understand how to become a Sponsor?
Do you represent an Industry in the automotive distribution supply chain and want accurate and timely information on how to be part of the Automotive Dealer Day Business Exposition Area? Fill out the form and we will get back to you soon!